Arctic Social Simulations
The Arctic region is facing a rapidly changing landscape as cascading climate impacts intensify. An interconnected series of challenges has reshaped the region in unprecedented ways. As temperatures rise, the ice cover and weather patterns of the Far North change, disrupting fragile ecosystems and affecting human settlements.
Building on the premise of a future ice-free Arctic, our simulations explore possible challenges and tensions anticipated to arise in the region with regards to international, economic, social and environmental security. Participants take on the roles of different policy makers, scientists, activists, and business people, faced with a series of dramatic events.
Each storyline is presented using a series of professionally-made videos, news articles, social media accounts, and other materials, such as maps or infographics. The storyline is always created based on available scientific data on the subject matter and consulted with experts from the field.tivists, and business people, faced with a series of dramatic events.
Let us travel to 2035. As conditions in the Arctic ocean are getting closer to ice-free every year, vessels will soon start rushing there, enticed by the promise of year-round sailing opportunities. An international organization, called the Arctic League, safeguards the region's future development while balancing economic, societal, and environmental considerations… This is the premise to the Arctic Future simulation. 
Participants, assuming the roles of high officials from Arctic countries, negotiate and vote on a treaty that regulates economic, social, and environmental issues in the region. The debate, revolving around trade routes, extra fees, and marine environment, is interrupted by a series of unexpected, narrative interludes – like news about the blockade of the Suez and Panama canal.
During the simulation, participants work together in three working groups: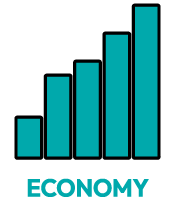 discussing international marine shipping routes and safety standards for vessels transiting through the Arctic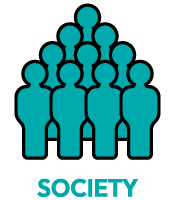 discussing compensation schemes connected with vessels transiting through the Arctic, and regulations for cruise tourism in the region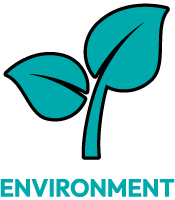 discussing the scope of Arctic marine protected areas and regulations to avoid oil or chemical spills in the Arctic
Watch the Arctic Future Simulation trailer here
The year is 2041. As marine traffic increases in the Arctic ocean, international relations become more uncertain. On shore, the race towards a green energy transition continues. The polar territories of Finland, Sweden, Norway and Greenland open up as an exciting new frontier for extracting rare earth elements necessary for technology development. 
Participants are welcomed to the prestigious European Arctic Regional Task Force. Within this setting, they explore the complex and multifaceted future realities of the European Far North. They are then entrusted with the responsibility of negotiating and formulating policies to mitigate mounting security risks and enhance resilience in the region.
During the simulation, participant discussions are conducted within two working groups, discussing two facets of Arctic developments and challenges:
Transpolar Trade Routes and Rare Metals Mining in the Arctic.
The immersive character of simulation experience stimulates imagination, evokes emotions, encourages learning and knowledge sharing, motivates action, and…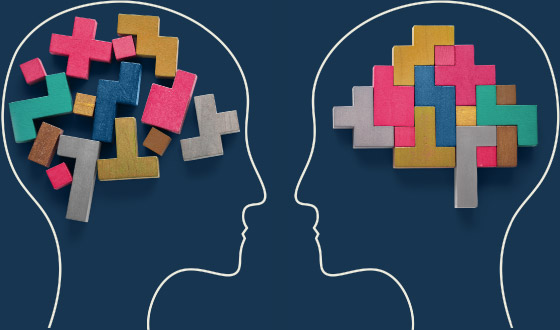 facilitates learning about difficult diplomacy concepts in the heat of the moment
allows the participants to gaze into the future and explore how to use the available scientific knowledge to craft better policies to address upcoming problems – and how to conduct research to produce results that will be actionable to support such policies
offers stakeholders a safe and life-like testing ground for exploring difficult issues before facing them in reality
represents real-world systems as closely as possible and offers the participants a testing ground for problem-solving
keeps the participants on their toes with the attractive and well-paced narrative, as dramatic as possible while staying true to the scientific background it was based upon
proves high adaptability and applicability in many diverse contexts and environments, both offline and online
Honestly the whole process was incredible, I loved it and realized how hard it is to make decisions on that international level!  
I'm not a policy expert but I can definitely see how taking the role-playing game online has massive benefits, in particular the anonymization which allowed for freer interaction (I didn't have to worry about embarrassing my institution by saying something 'wrong').
Not only an engaging topic, but a fantastic illustration of this type of tool. I can imagine other ways to use this approach. Excellently delivered!
A great experience, and very useful to see what is possible virtually. Also interesting to see the possible interlinkage between the Arctic and other parts of the world.
Reflects the need to have a process that is iterative, with an opportunity to develop new options as discussions unfold.
Simulation design

RESEARCH, NARRATIVES & TEXTs




GRAPHICS
VIDEO EDITING
Software
lukasz Jarzbek, Piotr Magnuszewski, Katarzyna Szewczyk 
Hubert Brychczyński, Amanda Anthony, Aleksandra Solińska-Nowak, Timothy Giger, Łukasz Kowalski, Noam Obermeister, Katarzyna Szewczyk, Łukasz Jarząbek, Piotr Magnuszewski

Bartosz Naprawa
Anna Koch
WLADYSLAW ZOLOTO
Arctic Future Simulation was co-designed with contributions from key project partners:
Nicole Arbour, Brendan Frank, Monica Gattinger
Arctic Security Simulation was co-designed with contributions from key project partners:
Timothy R. Carter, Stefan Fronzek, Mikael Hildén, Marja Sivonen


SEE OUR OTHER GAMES & SOCIAL SIMULATIONS